Telecommute.Me™ - A You Power™ Company
Bring jobs back to the United States...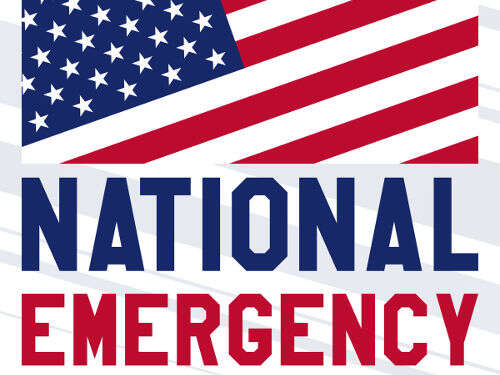 Many U.S. Businesses have taken a huge hit due to COVID-19 causing many to close or limit their production. Business owners who were once successful, as well as their employees, are now lost, fearful, and without an income. Telecommute.me™ is a source for existing United States Businesses looking to increase their productivity by hiring United States workers to work remotely. Together we can help businesses grow while assisting United States workers with the ability to get back to work. You Power™ United States Business...
The COVID-19/Coronavirus has caused most United States Businesses to close, or limit, their business activities and to follow Stay at Home orders. COVID-19 has caused an unprecedented amount of people to telecommute to "work from their homes."
We have millions of unemployed people in the United States that are very talented, and/or able to be trained, for jobs in the United States in which they can telecommute.
All that is required for Telecommuting employment is a laptop, phone, and Internet service to become an employed member of the telecommuting labor force.
As a member you will be able to post your needs for:
People
Parts
Products
Services
TELECOMMUTING JOBS ARE THE NEW JOBS IN THE NEW ECONOMY.
Companies need to be prepared and set up to securely be able to handle their businesses; Intellectual Property, Inventions, Private Business Information, Customer Lists, Customer Data, Email, Chat, Video Chat, VOIP, and Website security.
TELECOMMUTING MEANS CLEANER AIR with a LOWER CARBON FOOTPRINT
Less people driving causes less pollution and a lower carbon footprint. Less traffic, less road repairs, less accidents, less gas, less old tires, less cars, and more fresh air.
Outsourced jobs that could be brought back to the United States
This is a short list of jobs which need to be returned to the United States:
Telecommuting Jobs
ADA Website Integration
Advertising
CAD Drafting
Call Center
Website Coding
Content Creator
Customer Relations
Customer Service Rep
Data Entry
Editor
Email Service/Support
Engineering
Graphic Design
Paralegal
Personal Assistant
Programming
Project Manager
Proof Reading
Sales Rep
Search Optimization SEO
Server Administrator
Social Media Marketing
Social Networking
Tech Support
Translator
Videographer
Website Designer
Website Hosting
Webmaster
Writer